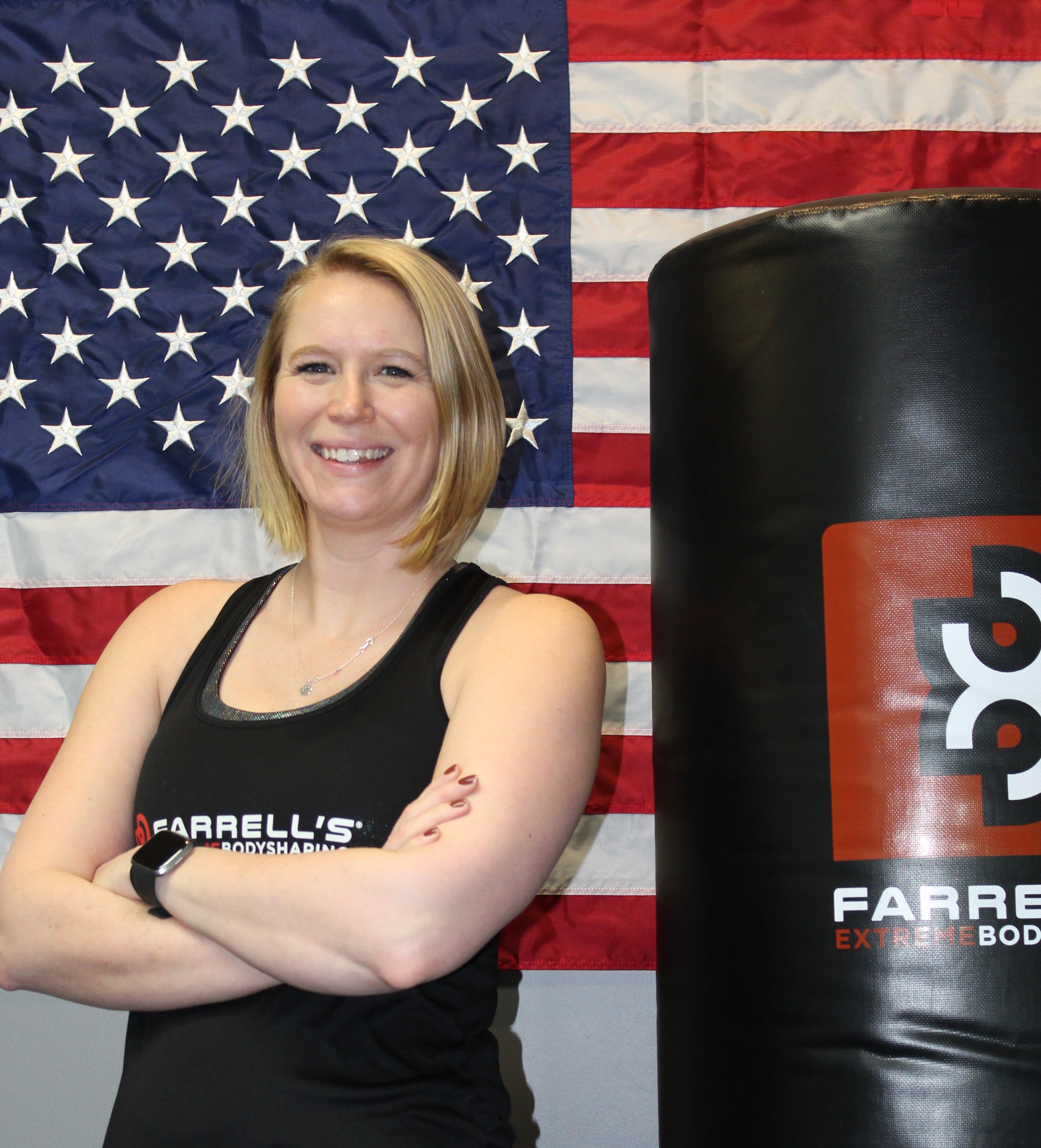 Jessica Davidson
When did you join Farrell's and what was your motivation for doing so?
I joined Farrell's in April 2016 with a group of friends. One of us was just starting out instructing and we decided to all join and do the 10-Week Challenge together.
When did you start teaching classes and what motivated you to do so?
I began teaching at the tail end of 2019 and I wanted to help inspire others just as others have inspired me.
How do you connect with members of the class and how do you motivate, encourage and inspire them to reach their personal best in every class?
I try to connect with members of the class by verbally encouraging them during class and being inclusive of all members before and after class. I strive to remain positive and approachable.
What music do you prefer to work out to and/or play while you are teaching class?
I love a wide variety of music! I like a peppy, bubbly song for warm-ups and something a little harder for bag work. I do love to mix it up with punk/rock covers of classic songs.
What advice would you give to someone who is considering making a lifestyle change with Farrell's?
Just start. Take the opportunity to be a part of the Farrell's community! It is so much more than just a gym or a workout.