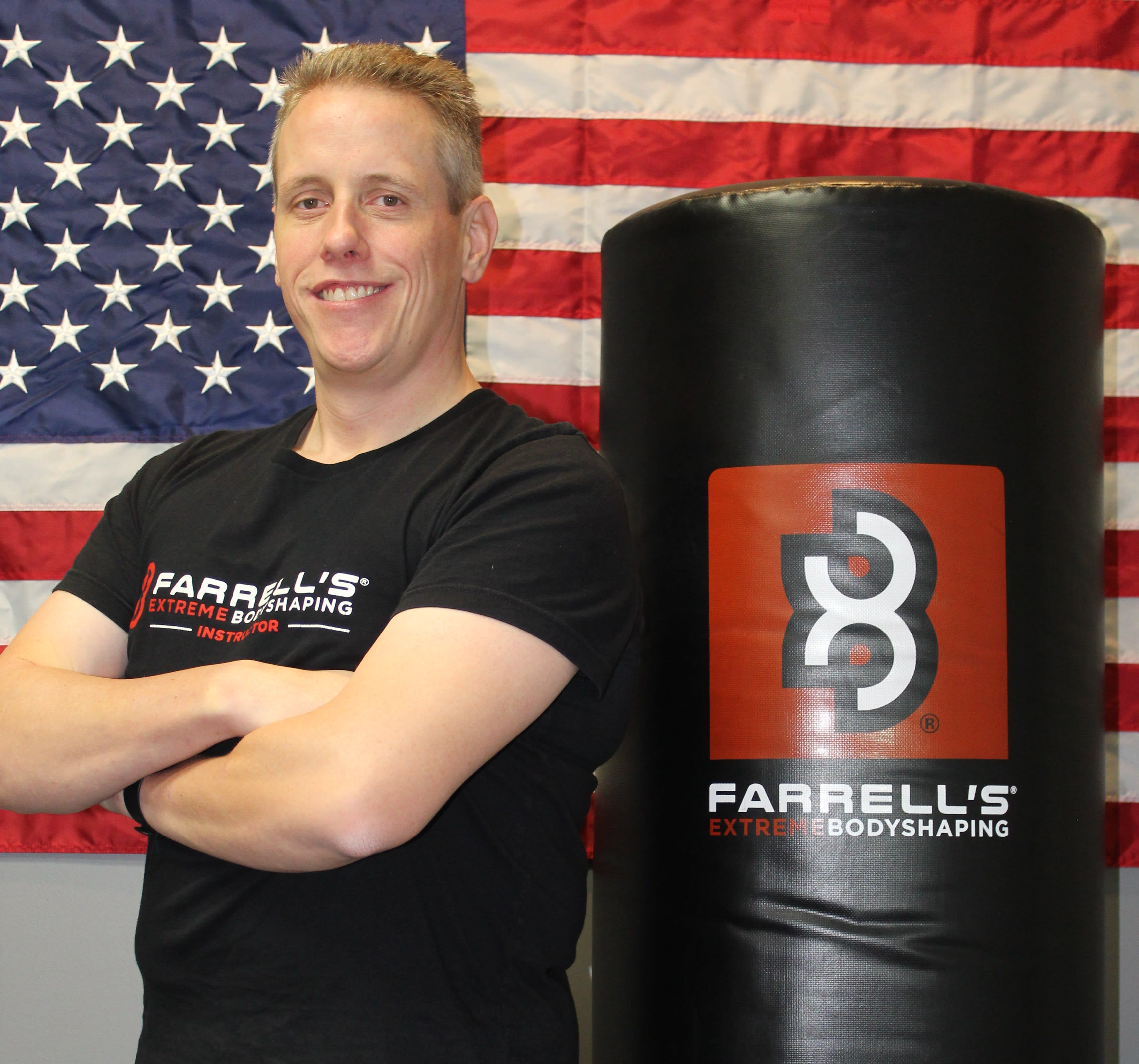 Brian Cupp
Level 3 Kickboxing & Strength Training Instructor
I started my first 10 week session in June 2006 at the Urbandale location and my second 10 week session in March 2009 at the Altoona location.
The workouts, people, and accountability of showing up to class was something I didn't want to give up. So I signed up for a year and by the end of June I was instructing strength class.
Outside of Farrell's you will find me training for triathlons and spending time with my family.